Submitted by

SUT_blog

on Mon, 06/20/2022 - 21:52
W zeszłym tygodniu w Trondheim odbyła się 15. Konferencja IIR-Gustav Lorentzen dotycząca  naturalnych czynników chłodniczych. Z przyjemnością wysłuchaliśmy prezentacji ekspertów z dziedziny  chłodnictwa i ogrzewania oraz braliśmy udział w inspirujących dyskusjach.
Nasza doktorantka, Edyta Piechnik, przedstawiła prezentację pod tytułem "Development of the natural working fluid-based refrigeration system for domestic scale freeze dryer". Temat ten realizowany jest w ramach jej doktoratu w ramach projektu FrostWave.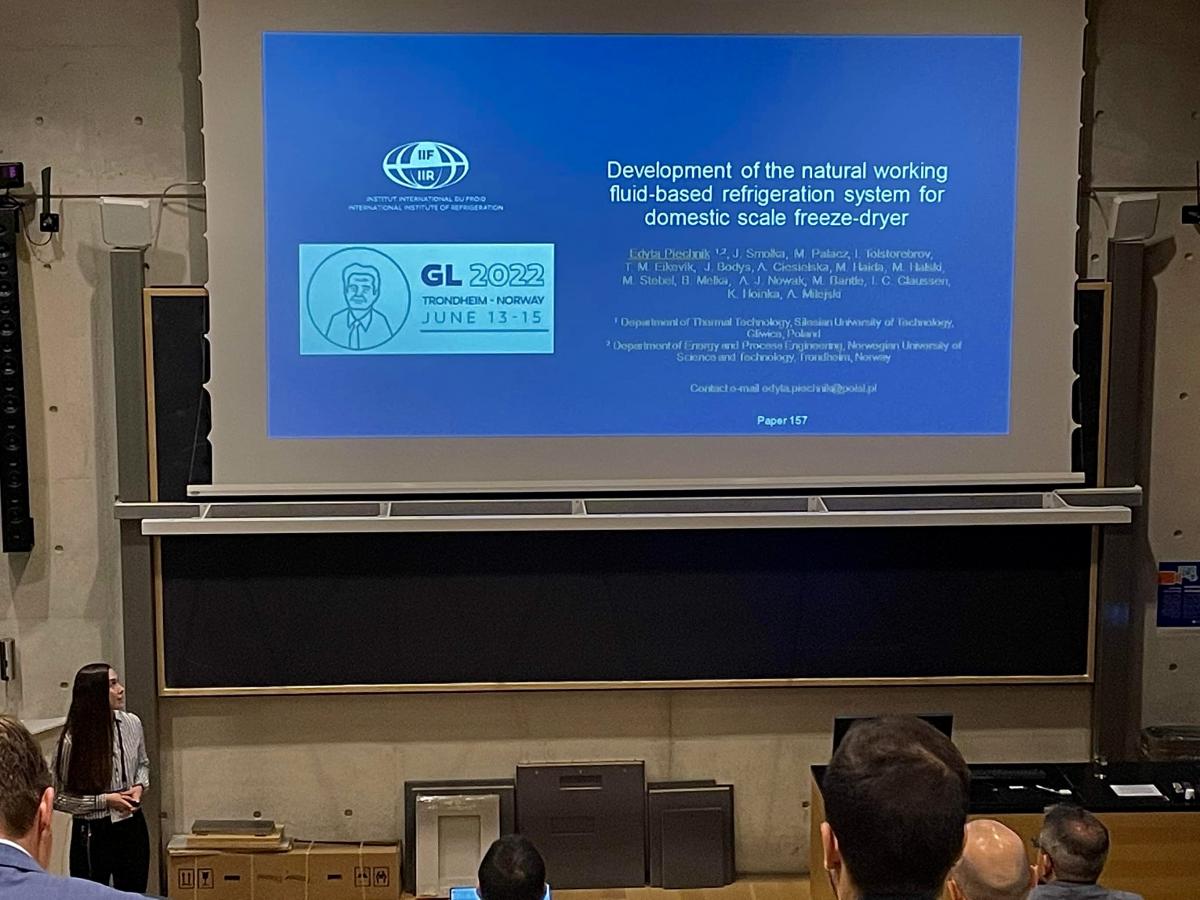 Polish